Main content starts here, tab to start navigating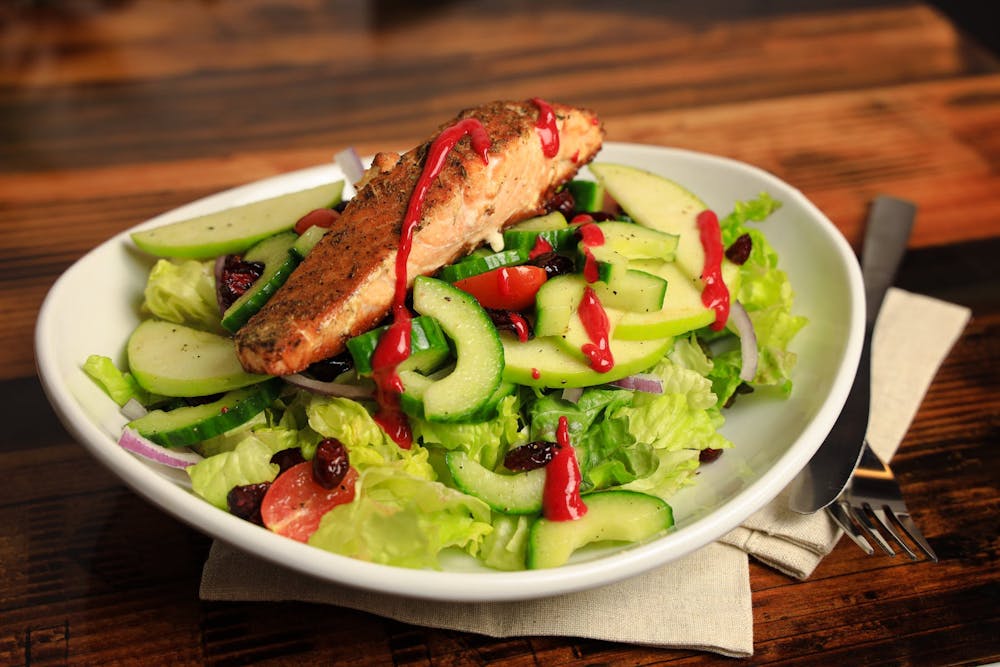 Visit Our East New York Health Food Restaurant
Monday – Friday: 8:00 AM – 7:00 PM
Saturday: 9:00AM – 6:00 PM
Sunday: closed
Attributes
Handicap Accessible
LGBTQ Friendly
Black Owned
Vegan Options
Catering
BKLYN Blend is a health food restaurant & juice bar in East New York, Brooklyn, NY. At BKLYN Blend, we're blending community & wellness with fresh juices, healthy smoothies, shakes, and healthy food. All of our menu items, such as our Park Slope Salmon Sandwich and our Fulton Street Shake, pay homage to streets, landmarks, and areas of Brooklyn. Our cafe is cozy and features free wifi, which makes it a great location for patrons looking to work remotely or study with a coffee. Visit BKLYN Blend in East New York and see why we've become a staple in the East New York community.
BKLYN Blend East New York Reviews
"Finally some better food options in East NY!!! Customer service was great. I had the Vanderbilt Veggie burger and it was delicious, especially the bun. My daughter had Canarsie Cranberry Smoothie and she enjoyed it as well. Made fresh and not too sweet." - Marlena R.
"My friend told me about BKLYN BLEND and I'm so grateful! My friend truly emphasized the Jamaican Salmon Patty's with chipotle sauce on the side. OMG they are delicious, the crust is perfection. So delicate so flaky, DELICIOUS! I also tried the PLANTAIN JERK PATTY, it's just as delicious and you can't even tell that it's vegetarian! They also have more flavors which I'm definitely going to try; Ackee, Lentil and Pumpkin!!! I can't wait. I also tried one of there smoothies and it was delicious! The worse thing I can say it that I can't eat everything but I will try!!"- Millie R.
"My absolutely favorite place to order from the smoothies are always delicious and their veggie burger and fingerlings with their chipotle mayo never disappoint 😋"- Giovanna S.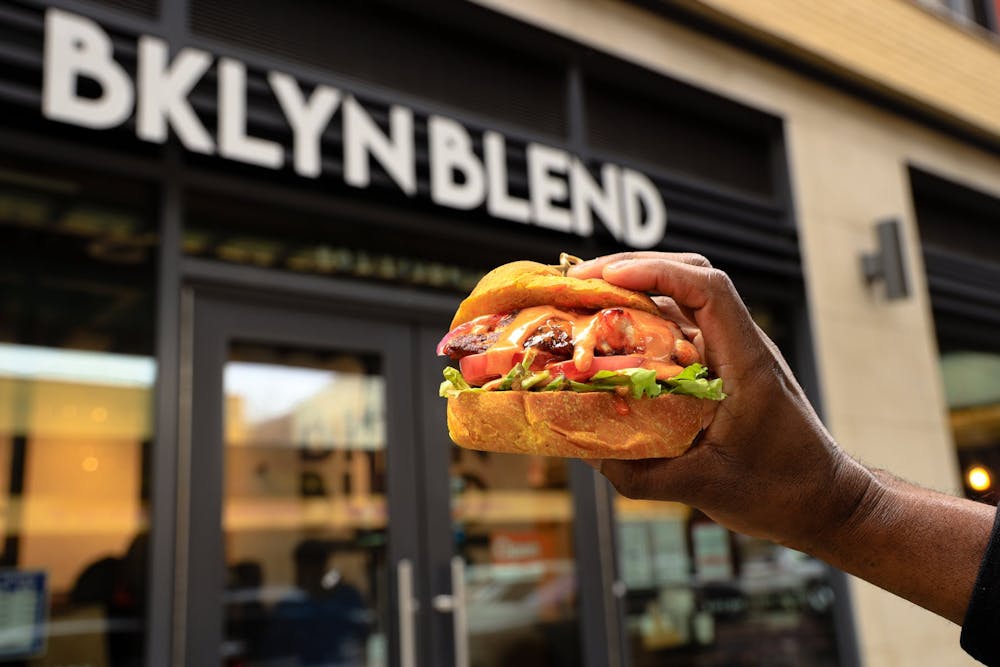 BKLYN Blend East New York Catering
From an office party to an at-home celebration, we can help with your next event. Please follow the link below and fill out our catering inquiry form!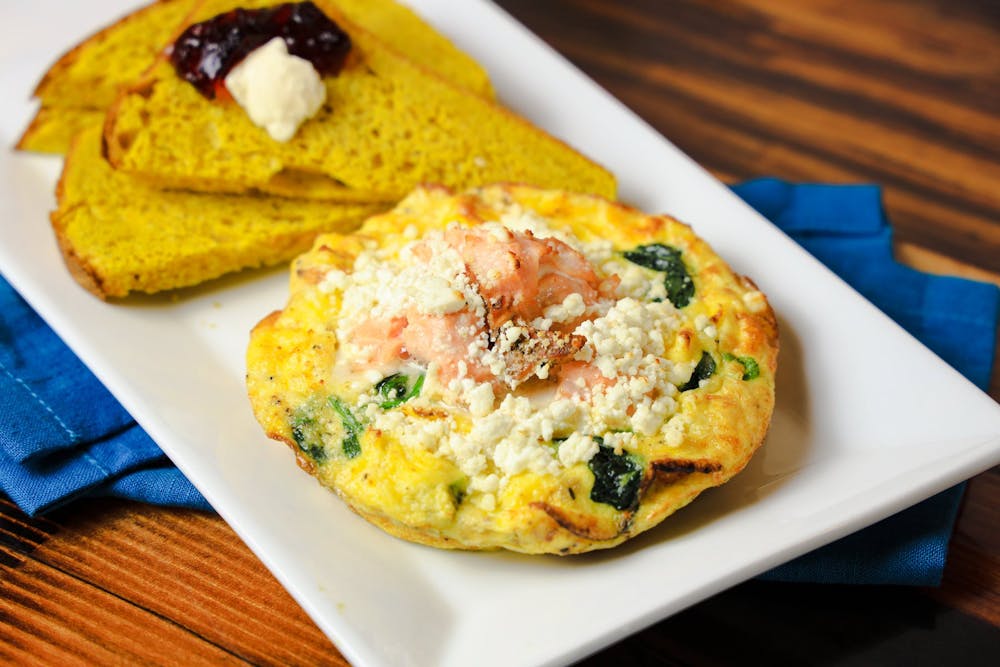 BKLYN Blend Pop Up
Bring BKLYN Blend to you. We can make our smoothies, shakes, and juices on site for your next event or gathering. Reach out to us for an estimate!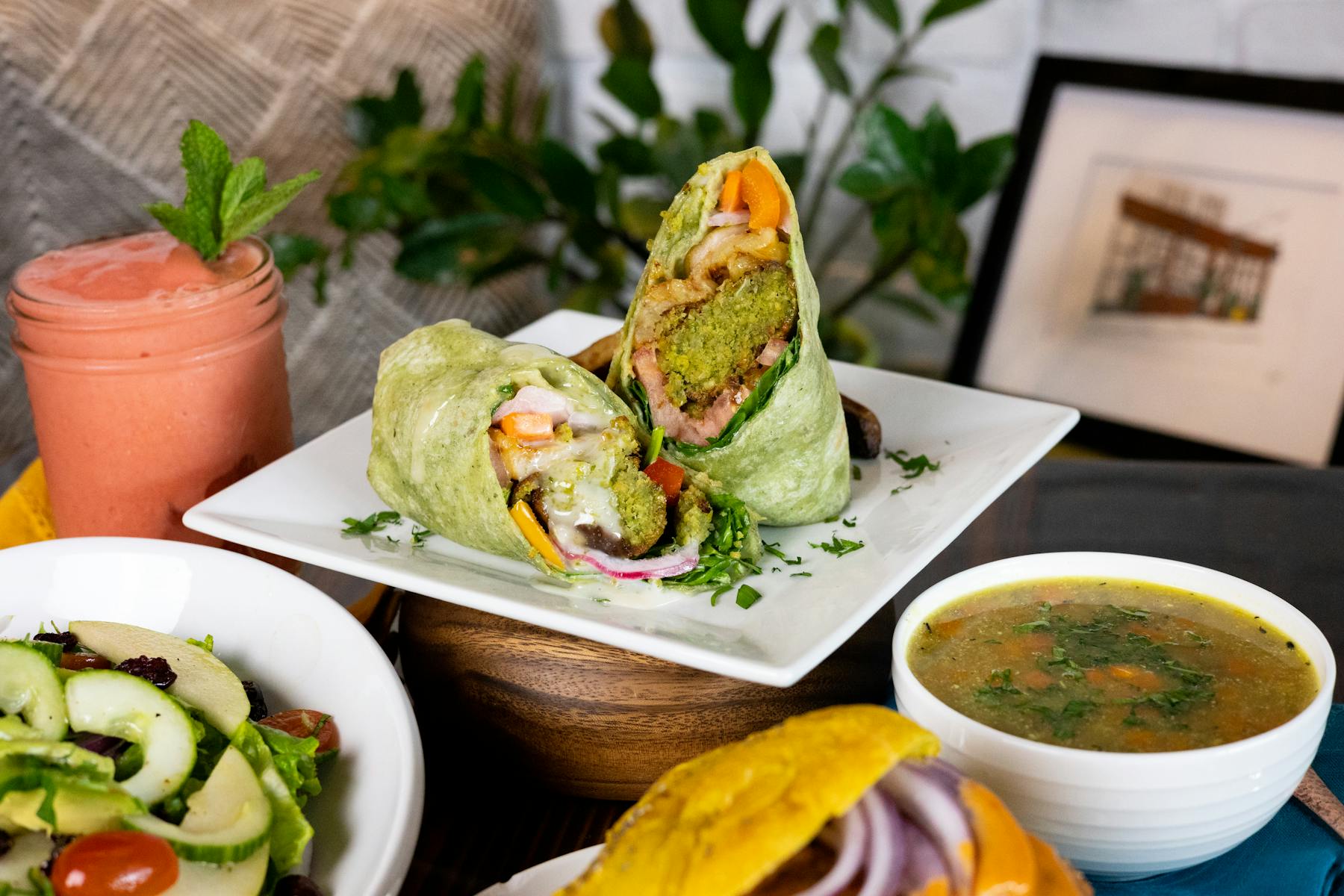 BKLYN Blend | Bed Stuy New York
Looking for our other BKLYN Blend location? BLKYN Blend in Bed Stuy New York offers the same great taste you've come to expect.